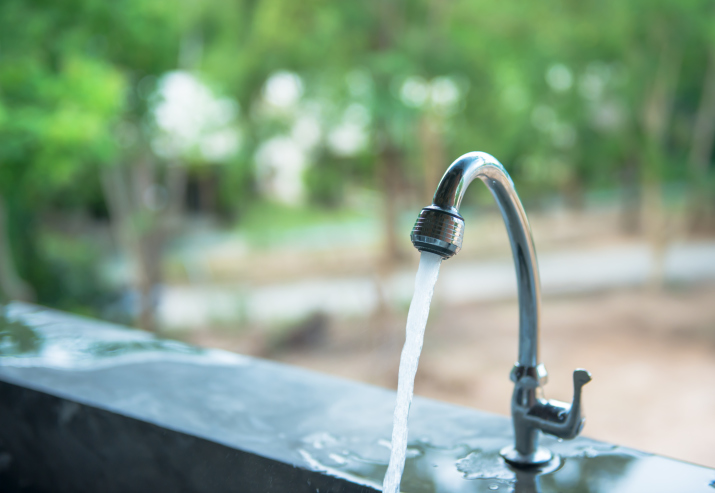 With the impact we have on our environment becoming a matter of greater concern, it's becoming more important for the average citizen to know they're doing their part. While there are many simple tricks for saving water that will make you feel better about your environmental footprint, here are a few easy upgrades that will make that saving a little more automatic.
Consider a Cistern Device
With outhouses a thing of the past, flushing the toilet has become one of the ways in which household water is being overused the most, but flushing less simply isn't a viable option. Instead of wasting water in this way, purchase a displacement device and place it in your toilet's cistern. Without you having to do anything at all, it will instantly reduce the volume of water that is used with each flush.
Learn to Work a Water Meter
It's ideal to help the environment by saving water, but it's even better if you can save yourself money at the same time. If you happen to be among those who pay for their water, installing a water meter will enable you to take a closer look at where your water use is going, and can assist you in helping to trim down this expense.
Drain It From the Rain
In the event of an intense downpour, there's often a lot of water that runs off into the gutter and can't be absorbed by the grass or the trees. Instead of letting it go to waste, install a water butt to your drainpipe so that you can use the runoff when it's dry outside to water your plants or even wash your car. There's no reason that any of the moisture from a good rainfall should have to go to waste.
Invest in Water Efficient Items
From showerheads to washing machines, going energy efficient with your household appliances is becoming quite popular. The next time you have to replace a small appliance or there's a leak with a household item, consider heading down to the drugstore to look for environmentally friendly options that will instantly reduce your footprint.
With so many options for environmentally friendly items on the market these days, there's no reason you can't save water at home with a few easy changes. From making use of the rain that falls to learning to work with a water meter, some simple shifts may make your house the most environmentally friendly one on the block.