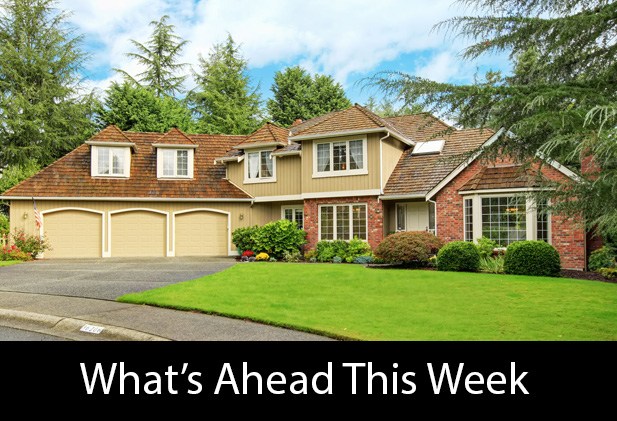 Last week's scheduled economic reporting included readings on builder confidence in housing markets, housing starts and building permits issued and sales of previously owned homes. Weekly readings on mortgage rates and first-time jobless claims were also released.
NAHB: Builder Confidence Remains Strong Despite Challenges
February data from the National Association of Home Builders indicated strong builder confidence in housing market conditions overall, but February's index reading was one point lower at 74. Readings over 50 indicate that most builders have a positive outlook on housing market conditions.
Homebuilder outlook remained positive, although building materials and buildable lots remained costly. Demand for affordable single-family homes was high due to short supplies of existing homes for sale. Homebuyers turned to new homes to find more options. Low mortgage rates and strong job markets contributed to high builder confidence readings.
Housing Starts Fall in January as Building Permits Rise to 13-Year High
Commerce Department data on housing starts showed that the pace of housing starts slipped 3.60 percent from 1.626 million starts in December to 1.567 million starts in January. Housing starts are calculated on a seasonally-adjusted annual basis; analysts said that January's housing starts were markedly lower after an unexpected rise in housing starts in December 2019.
Building permits rose by 9.60 percent in January with 1.55 million permits issued as compared to 1.420 permits issued in December and an expected annual pace of 1.453 million housing starts for January.
Ongoing shortages of available single-family homes can only be resolved by building more homes, but home builders face obstacles in obtaining necessary zoning approvals. January's increase in permits issued is expected to help ease persistently slim inventories of homes for sale.
Sales of previously-owned homes dipped in January due to short supplies of homes for sale and fewer options for would-be home buyers. Pre-owned homes sold at a seasonally-adjusted annual pace of 5.46 million sales as compared to December's reading of 5.53 million sales.
Mortgage Rates Mixed, New Jobless Claims Rise
Freddie Mac reported little change in average mortgage rates last week. Rates for 30-year fixed-rate mortgages rose two basis points to 3.49 percent; the average rate for 15-year fixed-rate mortgages also rose two basis points to 2.99 percent.
The average rate for 5/1 adjustable rate mortgages fell by three basis points to 3.25 percent. Discount points averaged 0.70 percent for 30-year fixed-rate mortgages and 0.80 percent for 15-year fixed-rate mortgages. Discount points averaged 0.20 percent for 5/1 adjustable rate mortgages.
New jobless claims rose to 210,000 claims filed, which matched expectations. The prior week's reading showed 206,000 first-time claims filed.
What's Ahead
This week's scheduled economic reports include readings on home price trends from Case-Shiller and the Federal Housing Finance Agency and readings on new home sales and consumer sentiment. Weekly readings on mortgage rates and new unemployment claims will also be released.