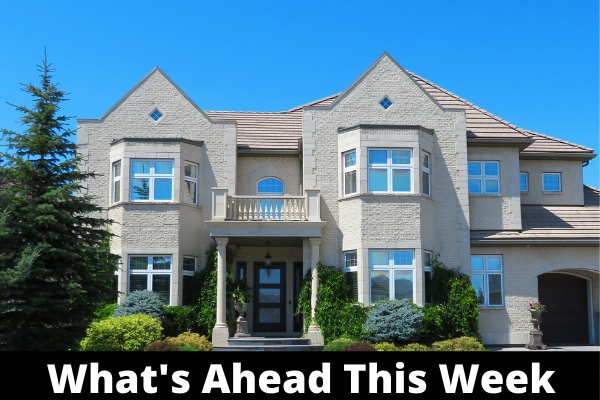 Last week's economic reporting included readings from Case-Shiller Home Price Indices, data on pending home sales, and a statement from the Fed's Federal Open Market Committee. The University of Michigan released its Consumer Sentiment Index and weekly reports on mortgage rates and jobless claims were also published.
Case-Shiller: February Home Prices Rose at Fastest Pace Since 2006
National home prices rose at a seasonally adjusted annual pace of 12.00 percent, which was the fastest pace of year-over-year home price growth in 15 years. Case-Shiller's 20-City Home Price Index reported 11.90 percent home price growth year-over-year and 1.20 percent growth month-to-month. All 20 cities reported in
February.
Phoenix, Arizona held its lead with 17.40 percent year-over-year home price growth followed by San Diego, California with 17.00 percent annual home price growth. Seattle, Washington reported 15.40 percent year-over-year home price growth. Rapidly rising home prices were fueled by high demand for homes and slim supplies of homes for sale. Mortgage rates remained below three percent, but rising home prices presented obstacles for first-time and moderate-income buyers as they competed with cash buyers and well-qualified buyers.
The Federal Housing Finance Agency reported that home prices for single-family homes owned or financed by Fannie Mae and Freddie Mac grew by 12.20 percent year-over-year and 0.90 percent month-to-month.
Federal Reserve Holds Benchmark Interest Rate Range Steady
The Federal Open Market Committee of the Federal Reserve voted to hold its key interest rate range steady at 0.00 to 0.25 percent. Although the Fed noted that the economy was improving, Fed Chair Jerome Powell said that the Fed was far from achieving its dual goal of achieving maximum employment and an annual inflation rate of 2.00 percent.
Pending home sales data provided further evidence of economic improvement in March; Home sales for which offers were received but not completed rose to a year-over-year pace of 1.90 percent. Analysts expected pending home sales to grow by 5.40 percent after February's negative reading of -10.60 percent growth for pending home sales. Pending home sales usually depend on mortgage approval to be completed; lower mortgage rates encouraged buyers to enter the market, but high home prices and strict mortgage approval requirements could cause some pending sales to fall through.
Mortgage Rates, Jobless Claims
Freddie Mac reported little change in average fixed mortgage rates last week. Rates for a 30-year fixed-rate mortgage averaged 2.98 percent and rose by one basis point. Rates for 15-year fixed-rate mortgages averaged 2.31 percent and were two basis points higher. The average rate for 5/1 adjustable rate mortgages fell by 19 basis points to 2.64 percent; discount points for fixed-rate mortgages averaged 0.70 percent and rates for 5/1 adjustable rate mortgages averaged 0.30 percent.
New jobless claims fell to 553,000 initial claims filed as compared to the prior week's reading of 566,000 first-time claims filed in the prior week.