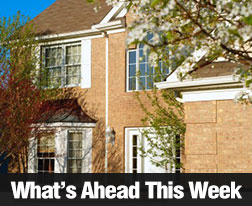 Last week's economic reports provided a mixed bag of results. On Monday, the Department of Commerce reported that construction spending increased by 0.40 percent in April and fell shy of the expected reading of 1.0 percent, but exceeded the March reading of -0.80 percent.
Home Prices Increase Fastest Since 2006
On Tuesday, CoreLogic released its Home Prices reported that the national average home price had increased by 12.10 percent year-over-year in April. The comparable year-over-year reading for April 2012 was 11.00 percent. This represents the fastest pace of home price increases since 2006.
The national average home price expanded by 3.20 percent as compared to March, but average prices grew faster in the West, which is experiencing a pronounced lack of available homes and developed land for building.
New Jobs Created Showing Improvement Over April Revisions
ADP released its private-sector Payrolls Report for May on Wednesday; 135,000 new private sector jobs were added as compared to investor expectations of 170,000 jobs added in May. The May reading surpassed April's downwardly-revised reading of private-sector jobs added.
Friday's Jobs Report, issued by the Bureau of Labor Statistics, consists of the Non-Farm Payrolls Report and the National Unemployment Rate. Non-Farm Payrolls added 175,000 public and private sector jobs and surpassed both the consensus reading of 164,000 new jobs and the prior week's reading of 149,000 jobs added. The National Unemployment Rate ticked up from 7.50 to 7.60 percent. The Department of Labor attributes this increase to more people joining or returning to the labor market.
Investors Watching Fed Mortgage Backed Security Buying Activity Closely
The Federal Reserve Beige Book Report was also released Wednesday. It contained no surprises and noted modest to moderate economic growth in 11 of 12 Federal Reserve Districts. The Dallas Federal Reserve District reported strong growth, but investors will be watching next week's Federal Open Market Committee (FOMC) meeting closely for proposed changes to the Fed's current policy of buying bonds and mortgage backed securities (MBS) with the goal of keeping long term interest rates lower.
Thursday's Primary Mortgage Market Survey brought disquieting news of rising mortgage rates. Freddie Mac reported that the average rate for a 30-year fixed rate mortgage had risen from the prior week's rate of 3.81 percent to 3.91 percent. Discount points fell slightly from 0.80 percent to 0.70 percent with buyers paying all of their closing costs. The average rate for a 15-year fixed rate mortgage rose from last week's average rate of 2.98 percent to 3.03 percent with discount rates remaining the same at 0.70 percent for buyers paying all of their closing costs.
What's Ahead for Next Week
There is no news scheduled for release on Monday. The rest of the week's calendar includes the NFIB Small Business Index on Tuesday and the Federal Budget for May on Wednesday. Thursday's scheduled releases include Weekly Jobless Claims, Average weekly mortgage rates as reported by Freddie Mac, and Retail Sales for May. Friday's schedule includes the Producer's Price Index for May and June's Consumer Sentiment Report.