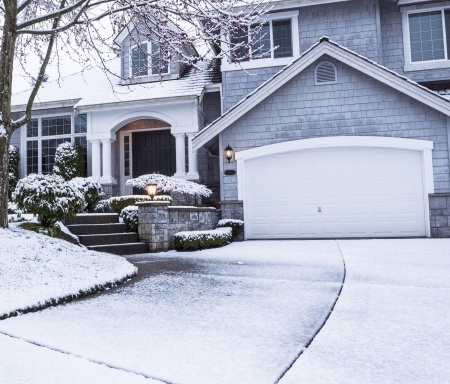 Last week's scheduled economic events were packed into Tuesday and Wednesday, but several housing-related reports were released including the Case-Shiller National and 10-and 20-City Home Price Indices for September, The FHFA House Price Index also for September, and New and Pending Home Sales for October.
Case-Shiller, FHFA Report Slower Growth in Home Prices
According to Case-Shiller home price indices released Tuesday, the national rate of home price growth has slowed from August's year-over-year reading of 5.60 percent to September's reading of 4.90 percent. This was the lowest rate of home price growth in two years and was seen by analysts as a positive development in terms of sustainable price growth.
Double-digit percentage gains in home price growth in 2013 and earlier this year drove many would-be home buyers to the sidelines as narrow inventories of homes caused bidding wars in high-demand areas. 20 cities tracked by Case-Shiller had mixed results, with home prices falling in nine cities, rising in nine cities and prices were unchanged in two cities.
FHFA, the Federal Housing Finance Agency and overseer of Fannie Mae and Freddie Mac, reported year-over-year price growth of 4.30 percent in September against August's reading of 4.80 percent. Lower price gains for September were expected as the prime period of summer sales wound down. FHFA reports on home prices related to mortgages and properties held by Fannie Mae and Freddie Mac.
Pending and New Home Sales Show Mixed Results
The National Association of Realtors® reported that the Pending Home Sales Index dipped to 104.3 in October as compared to September's reading of 105.1.Lawrence Yun, chief economist for the National Association of Realtors®, said that lagging wage growth and tight mortgage credit conditions were stalling demand for homes. Pending home sales usually close within two months and serve as a gauge for upcoming home sales and mortgage activity. A reading of 100 for the Pending Home Sales Index is equivalent to pending home sales performance in 2001.
Better news came from the Department of Commerce New Home Sales report for October. New home sales achieved a five month high with a reading of 458,000 new homes sold on a seasonally-adjusted annual basis. October's reading was 0.70 percent higher than September's reading of 455,000 new homes sold, but missed analysts' expectations of 469,000 new homes sold. New home sales increased by 1.80 percent year-over-year with regional rates as follows:
Midwest: +15.8 percent

Northeast +7.1 percent

West -2.7 percent

South -1.9 percent
The median price of new homes rose to a record high of $305,000 in October. The supply of new homes rose to a 5.60 month supply from September's reading of a 5.50 month supply of new homes.
Mortgage Rates Fall or Flat, Jobless Claims Rise
Freddie Mac reported that the average rate for a 30-year fixed rate mortgage fell from 3.99 percent to 3.97 percent; the average rates for 15 year mortgages and 5/1 mortgages were unchanged at 3.17 percent and 3.01 percent respectively. Average discount points were unchanged for all loan types at 0.50 percent.
New Jobless Claims rose to 313,000 last week and surpassed 300,000 for the first time in several weeks. Analysts had expected a seasonally-adjusted reading of 288,000 new jobless claims. Analysts said that a rise in claims could indicate a slower pace in hiring, but said that weekly readings are too volatile to indicate a trend. The four-week average of jobless claims was 294,000 new claims, which was near an eight-year low.
What's Ahead
Next week's scheduled economic events include Construction Spending, the Fed's Beige Book Report, Non-Farm Payrolls and the National Unemployment Rate. Freddie Mac's PMMS report on mortgage rates and Weekly Jobless claims will also be released as usual.