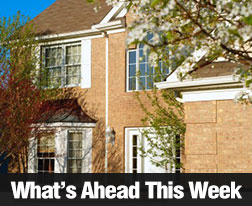 European Market Jitters Continue To Affect The US Economy
Mortgage rates fell last week as investor concerns over the European economy grew.
Fears of growing differences between wealthier European nations and European nations needing economic aid brought higher bond prices and lower mortgage rates.
Positive news for Cyprus came when an agreement for an EU bailout was reached, but strict terms indicate that Germany and other nations are growing less enthusiastic about bailing out the banks of EU nations with shaky economies.
Meanwhile, the Italian government has not been able to agree on a coalition government, which reduces the chances for economic reform in the EU's third largest country.
European trade with the U.S. could fall as the result of the EU's ongoing economic challenges; this in turn would likely reduce U.S. inflation, which is good for lower mortgage rates.
Low inflation could also prolong the Fed's commitment to its quantitative easing program that is designed to keep long term interest rates, including mortgage rates, lower.
Last Week's Economic News Quiet, No Major Surprises
On Tuesday, New Home Sales for February were released, and came in short of investor expectations of 420,000 home sales on an annual basis.
February's figure came in at 411,000 new homes sold as compared to January's revised reading of 431,000 new homes sold.
Winter weather conditions are one reason for the decline in new home sales, which was the largest decline since February of 2011.
The National Association of REALTORS® released its Pending Home Sales Index for February on Wednesday; pending home sales reflected the results for New Home Sales with a reading of -0.4 percent as compared to expectations of a 2.0 percent reading.
January's reading for Pending Home Sales was also higher at 4.5 percent.
Home prices and mortgage rates move according to supply and demand; if demand for homes falls, home prices are likely to do likewise as are mortgage rates.
But as demand for homes increases and prices rise, mortgage rates typically rise as well. Would-be buyers who have been waiting for their best deal may want to get into the housing market now, as strong signs of economic improvement are in play, but home prices and mortgage rates haven't yet gone through the roof.
In other economic news, Thursday's Jobless Claims Report fell short of Wall Street projections and came in at 357,000 new jobless claims against expectations of 340,000 new jobless claims.
The previous week's jobless claims came in at 336,000 new jobless claims.
Analysts typically view a four-week rolling average of jobless claims as a more accurate indicator for the economy as jobless claims can vary widely week-to-week.
Consumer Sentiment for March was released Friday and came in at 78.6 and exceeded expectations of 72.5 for March.
The current reading also surpassed the prior reading of 71.8 percent. As consumers gain confidence in the economy, they are more likely to buy homes.
This week, the European Central Bank (ECB) meeting scheduled for Thursday and monthly Employment Data set for release Friday are among anticipated economic news events.