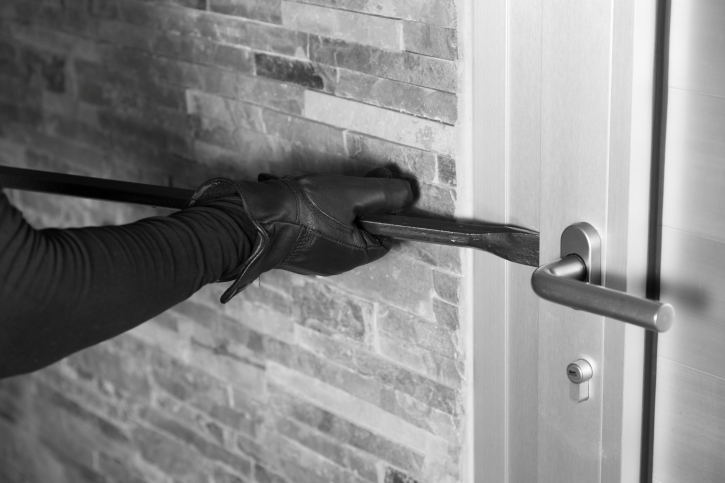 When making plans for a fun-filled vacation, you shouldn't forget implementing certain home security measures to ward off thieves. Nobody wants to return home only to find that intruders had ransacked the residence from top to bottom.
If you're going away on vacation, make sure you protect your home against break-and-enters with these five tips.
Alarm Intruders With Audible Deterrence Measures
Installing a professional home security alarm is one of the most cost-effective ways for people to protect their homes when they are away.
Buying and setting up the right system will ensure that the proper authorities will be notified if thieves break in or attempt to force their way in.
While determined crooks will be hard to discourage, most would-be intruders will look for easier targets if they inadvertently trigger a loud, piercing alarm that attracts too much attention from anyone who could call the police.
Make Forced Entry Difficult With Solid Doors
Some thieves will take a very direct approach to break-ins by simply trying to force their way through a locked door. If the exterior doors are hollow, thieves will have a pretty easy time getting through. This is why it is important to install solid doors rather than hollow ones; solid doors are much harder to break through.
If you're concerned about intruders forcing their way through your hollow doors, your best recourse is to upgrade to solid doors. Upgrading will cost a pretty penny, but the added protection they will provide will be well worth the investment.
While getting solid doors installed, you can go one step further by investing in good locks, deadbolts and reinforced strike plates.
Do Not Advertise Your Departures
A pile of newspapers at the front door or a mailbox full of mail and flyers will be proof positive to crooks that no one's home. Homeowners who are going to be away on vacation should ask neighbors or other people they trust to collect their mail while they are away.
If having a neighbor collect your mail isn't an option, go to the post office and request that mail service to your home be suspended until you get back. It is also best to suspend newspaper deliveries for the vacation period as well.
Neighborhood Watch To The Rescue
One great home security solution that won't cost a penny is having neighbors who look out for you. Homeowners would do well to ask trusted neighbors to keep an eye on their property while they are away on vacation. Tell those trusted neighbors to be on the lookout for any suspicious activity and to call the authorities if necessary.
Protect Sliding Doors With This Simple Trick
Before heading off on vacation, you should safeguard the sliding glass doors in your home by putting something like a metal rod in the track. This way, thieves will not be able to force the door open.
Vacations are a time to unwind and to have some fun. However, responsible homeowners will do what it takes to make their residence less attractive to would-be thieves while they are away.
For more information on how to safeguard your home, or to get answers to your pressing real estate questions, contact your trusted real estate professional for prompt and practical advice.