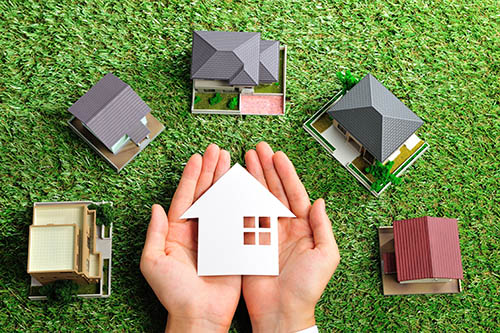 Many people believe that investing in real estate is something reserved only for the super-wealthy. In reality, this is not the case. Investing in real estate is a smart idea because property can generate a consistent cash stream while providing significant capital appreciation combined with tax breaks. There are multiple ways to invest in real estate, and no single path is better than the others.
Consider Real Estate Investment Trusts (REITs)
A real estate investment trust is a low-cost alternative to buying an entire property. Usually shortened to REIT, this is a company that allows investors to pool their money together before the company purchases multiple properties. REITs bring in money by renting, leasing, or selling the properties they own. Instead of individual investors having to purchase properties on their own, they can pool their money with other investors, reducing the barrier to real estate investing.
Rent Out Residential Properties
When people think about real estate investing, this is usually the first thing that comes to mind. You can purchase a residential property and rent it out to people. This generates recurring income that can cover overhead expenses tied to the house, such as the mortgage. Then, as the property goes up in value, you build wealth. You can decide to rent the property out for short-term stays, which is a popular option with a vacation home on the lake or the beach. Or, you can have long-term renters if you want more income security.
Think About Flipping Houses
If you have ever watched a TV show about houses, you have probably run into flippers. This is the practice of purchasing a distressed property, fixing it up, and then selling it for a significant profit. If done correctly, you can make a lot of money with a much shorter time horizon; however, this requires a lot more time and effort, as you will need to coordinate a lot of contractors to fix the property and list it in a reasonable time frame.
Consider Investing in Real Estate
These are just a few of the many ways you can invest in real estate. Think about the benefits and drawbacks of each option, and decide which is best for you.