If you want to increase the value of your home, you might be thinking about conducting a renovation project. You can significantly increase the value and appeal of your home if you add some advanced technology. What are a few of the top tech upgrades you should consider adding to your home? Take a look at some of the top options below, and consider reaching out to a professional who can help you.
A Smart Thermostat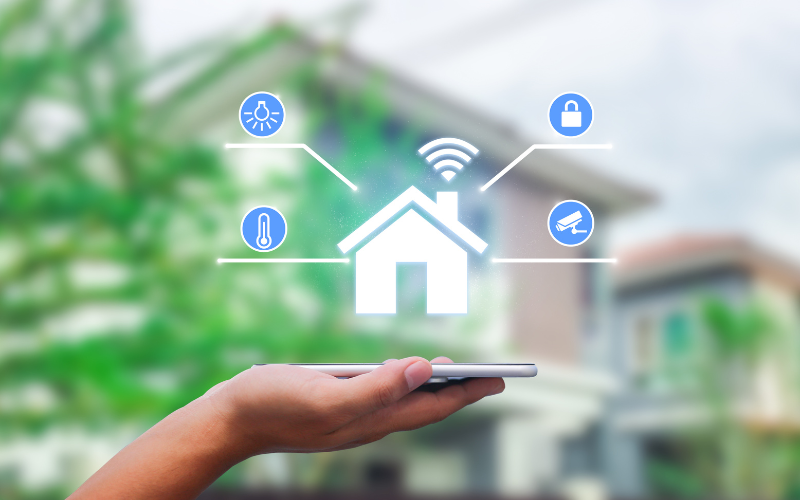 There are a lot of people who are concerned about cost-of-living increases. If you are looking for a way to save money, reduce your utility expenses. One of the ways to do so is to use a smart thermostat. You can use a smart thermostat to exert greater control over when your HVAC unit is on and when it is not. Your thermostat can even tell your HVAC unit to stop running when you are not home, which can help you save a lot of money on your utility expenses.
A Smart Refrigerator
If you want to take your kitchen to an entirely new level, you might be interested in a smart refrigerator. A smart refrigerator can help you generate meal schedules, look up new recipes for you, and even make a grocery list for you. Of course, you will probably fall in love with the automatic water dispenser as well. Consider upgrading your kitchen with a smart refrigerator.
A Home Elevator
You might even want to install a home elevator. There are plenty of companies that will help you find an affordable home elevator you can add to your house. There are plenty of financing options available as well. This is a particularly helpful option if you have someone in your home with mobility issues. That way, they don't need to worry about the hazards of navigating the staircase, particularly at night.
Find The Best Tech Upgrades For Your Home
These are a few of the top examples of upgrades you may want to add to your home. There are plenty of amazing tech upgrades you should explore, and many of them can help you increase the value of your house. Consider working with a professional who can assist you.