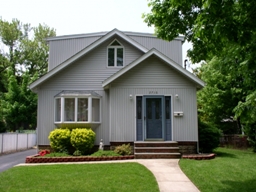 Last week's economic reports provided rays of light as compared to the recent slump in positive economic news.
Unusually severe winter weather conditions affected housing-related indicators as home builders and home buyers stayed on the sidelines.
With spring on the horizon, last week's economic news showed welcome signs of growth.
Job Openings Up, New Jobless Claims Fall
Employment is a major factor in the decision to buy a home; would-be home buyers received a vote of confidence last week as January's job openings increased by one million to 40 million as compared to December's reading of 39 million job openings.
February's reading will likely reflect a lull in activity due to winter weather conditions in much of the U.S.
Weekly jobless claims fell from 324,000 to 315,000. The Bureau of Labor Statistics reported expectations of 330,000 new jobless claims, so the latest report was good news.
Weekly reports are more volatile than monthly statistics; analysts typically track employment trends by reviewing rolling averages of several weeks' new jobless claims data.
Mortgage Rates, Retail Sales Rise
Freddie Mac reported that average mortgage rates rose last week. The rate for a 30-year fixed rate mortgage rose by nine basis points to 4.37 percent. 15-year fixed rate mortgages had an average rate of 3.38 percent; this was an increase of six basis points
The average rate for a 5/1 adjustable rate mortgage was 3.09 percent, up from the previous week's reading of 3.03 percent.
Discount points dipped from 0.70 to 0.60 percent for a 30-year fixed rate mortgage, were unchanged for 15-year and 5/1 adjustable rate mortgages at 0.60 and 0.40 percent.
Retail sales increased for the first time in three months according to the Commerce Department.
February retail sales surpassed expectations of a 0.20 percent gain and came in at 0.30 percent. January figures were downwardly adjusted to -0.60 percent. Retail sales exclusive of automotive sales were also higher at 0.30 percent than expectations of 0.10 percent.
The University of Michigan Consumer Sentiment index for mark was slightly lower at 79.9 than expectations of 80.8.
This was the lowest reading in four months, and was attributed in part to higher gas prices and consumer concerns over developments in Ukraine.
What's Coming Up
This week's economic news includes several housing-related reports.
The NAHB Home Builder Index for March, Housing Starts and Building Permits for February, and Existing Home Sales are set for release.
On Wednesday, the Fed's FOMC statement will be released and Fed Chair Janet Yellen will give a press conference. The Fed is expected to continue its ongoing tapering of quantitative easing.
Leading economic indicators will be released along with the Weekly Jobless Claims report and Freddie Mac's Primary Mortgage Market Survey.