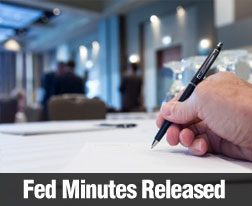 Housing Starts exceeded expectations and also beat October's reading of 889,000. November housing starts were posted at 1.09 million against a consensus of 963,000.
This reading is more in line with the NAHB/Wells Fargo Home builder Market Index, which reached a four month high with December's reading.
With that threat resolved and a new federal budget passed, builders can now proceed without worrying about setbacks caused by government shutdowns and legislative gridlock.
Building permits issued in November were slightly lower at 1.01 million than October's reading of 1.04 million. Viewed as an indicator of future construction, and ultimately, available homes, it is not unusual for construction and permits to slow during the winter months.
FOMC Statement And Chairman Bernanke's Last Press Conference
Throughout 2013, strong signs of economic recovery have led to predictions of the Federal Reserve tapering its quantitative easing program.
As each FOMC meeting approached, analysts predicted that the Fed would start reducing its $85 billion purchases of Treasury and mortgage-backed securities.
The asset purchases are part of the government's quantitative easing program that was implemented to keep long-term interest rates and mortgage rates low.
The cut finally came on Wednesday as the FOMC made its customary post-meeting statement. Effective in January 2014, the Fed will reduce its monthly purchases by $10 billion.
The QE purchase will be split between $40 billion in Treasury securities and $35 billion in MBS. The Fed expects that the economy will continue recovering at a moderate pace.
The FOMC statement noted that the Fed will continue monitoring inflation, which remains below the Fed's target rate of 2.00 percent, and the national unemployment rate, which remains above the Fed's target rate of 6.50 percent.
The statement noted that asset purchases are not on a predetermined course, and that the Fed will continue to closely monitor labor market conditions, inflation pressure and economic developments in the U.S. and globally.
The Fed did not change its target federal funds rate of 0.00 to 0.25 percent, and would not do so at least until unemployment falls to 6.50 percent. Changes to policy accommodation are made with the Fed's dual goal of achieving an inflation rate of 2.00 percent and achieving maximum national employment goals.
Bernanke Press Conference
Mr. Bernanke repeated key points of the FOMC statement, and noted that "highly accommodative monetary policy and waning fiscal drag" is helping with the economic recovery, but that the economy has much farther to go before it can be considered fully recovered.
Mr. Bernanke said that FOMC members saw the unemployment rate dropping from 7.00 percent in November 2013 to 6.30 to 6.60 percent in the fourth quarter of 2014. Improving labor markets and rising household spending were cited as signs of economic recovery.
Mr. Bernanke mentioned concerns about the high unemployment and underemployment rates and said that the Fed's benchmarks for unemployment and inflation would not automatically trigger reductions in its QE asset purchases.
He also said that the committee did not expect to adjust the target federal funds rate immediately after the national unemployment rate reaches 6.50 percent.
Mr. Bernanke repeated that the Fed's actions regarding monetary policy and QE would be dependent on in-depth review of ongoing financial and economic developments, but said that further tapering of QE purchases is likely if the economy stays on its present course of moderate improvement.