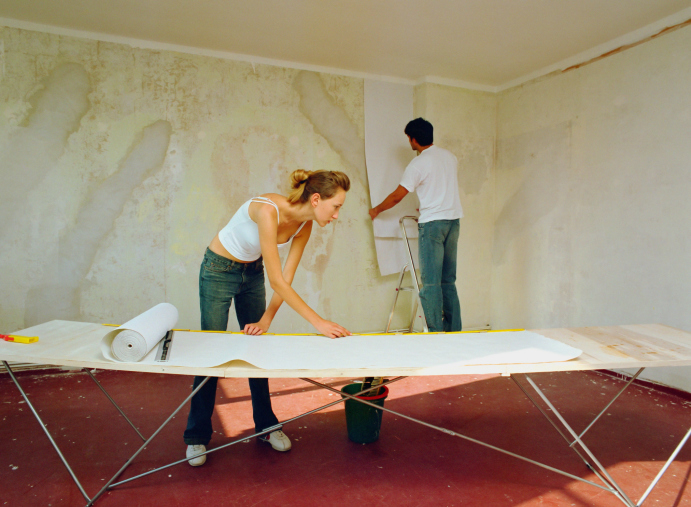 If you've been thinking about investing in a real estate project you may have considered buying a distressed house or two at a steep discount in order to fix them up and sell them at a higher price. This is known as "flipping", and in today's post we'll share a quick guide to flipping homes and how to get started with this type of real estate investing.
Assessing Your Budget and Tolerance for Risk
We'll start by stating the obvious: when you buy real estate with the intent of flipping it, losing money is a very real possibility. You'll need to assess your own tolerance for risk and decide how much you want to invest in your real estate venture.
If you're new to buying homes it's a great idea to start small – an inexpensive "fixer upper" house or a condo – and work your way up from there. Spend some time crafting a budget to assess how much you'll be spending to acquire the home and in repairs or renovations, and what you expect to receive when you sell.
Shopping for Suitable Houses and Condos
Once you've got your budget prepared and your finances are in order you'll need to start looking for a suitable home. The ideal listing is one that is priced at a discount to all of the other homes in the neighborhood as the home is in some state of disrepair or has certain issues that need to be fixed up. Spend some time browsing through local property listings which are sorted by price and note which options are the least expensive. This is where you'll want to start.
Scale Things Up by Finding a Partner
After you've bought, repaired and sold a home or two you're likely going to want to scale things up. Consider bringing on a partner who can help shoulder some of the workload or one that may want to invest capital so that you can buy homes in a higher quantity. Remember, this is business; if you work with someone else you'll want to formalize your arrangement with a written contract.
As with any business venture, there's a bit of a learning curve that you'll need to overcome when you begin flipping houses. As long as you're patient and ready to move when you find the perfect home, you'll soon find success with your real estate investments. To learn more about flipping houses and to get started with finding properties in your area, contact your local real estate agent today.